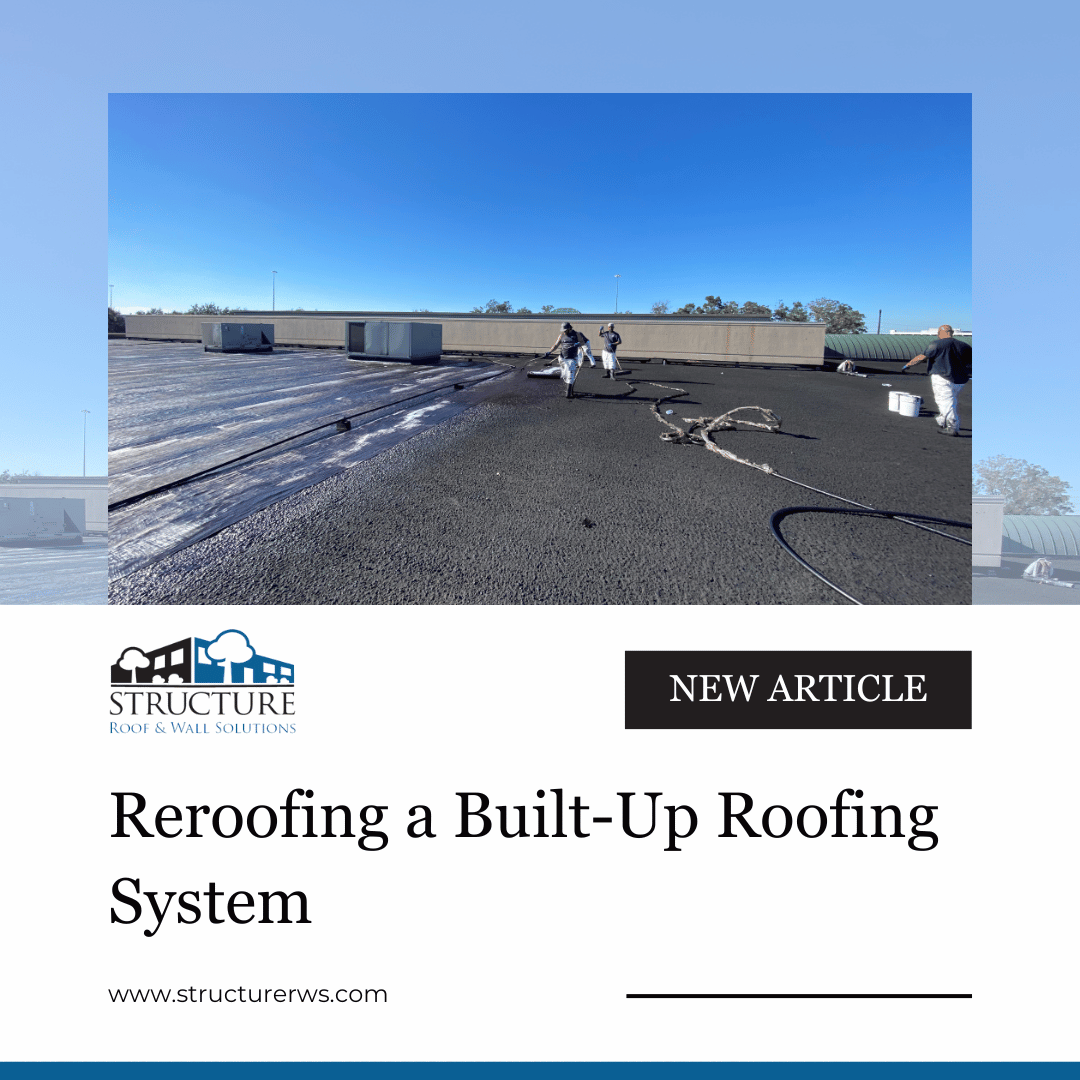 Reroofing a Built-Up Roofing System
Built-up roofing systems (BUR systems) began being used in America more than 100 years ago. In many ways, you could say they are predecessors to the Fluid Applied Reinforced Roofing Systems (FARR systems). They are created by using layers of asphalt and ply sheets on an insulation board that is connected to the metal decking. They are usually topped with pea gravel or other types of stone. This is why you may have heard these referred to as gravel roofs. If your Built-up roofing system is nearing the end of its lifecycle, there's another option than an expensive and invasive complete replacement. The FARR system is a great solution to extending the life of a BUR system.
Benefits
Lower Energy Costs: Once the Farr system is installed, you'll see those energy bills start to go down. This is because the outer layer of the FARR system is a white acrylic top coat that reflects the sun's UV rays, compared to the gravel top of the BUR system. This will also protect your roof from potential UV damage. 
Non-Intrusive: When you get a roof replacement, it can be invasive to the occupants. Installing a FARR system doesn't interfere with the day-to-day of the business or the building. 
Seamless and Waterproof: Unlike other reroofing options, such as single-ply or mod-bit, the FARR system is fluid applied, meaning there are no seams in the finish. There are also no nails in the FARR systems that could cause leaks. This makes the FARR system completely waterproof.
Lasts Longer: When comparing FARR to other reroofing options, you'll get way more bang for your buck with a FARR system. Single-ply only lasts about 15 years and mod-bit about 20 years, whereas a FARR system can last 50+ years with proper maintenance.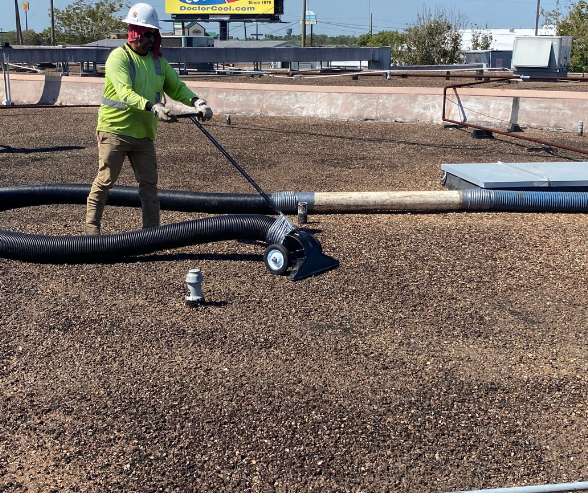 Process 
The first step in the FARR application is removing the loose gravel and cleaning the roof so there is a good base to start with. Next, our team will apply an asphalt emulsion flood coat and then fill any place where water is ponding on the roof. Asphalt emulsion is then applied to the curbs for a full spectrum of coverage. Our team will then begin the layers of asphalt emulsion and polyester fabric, ending with two layers of acrylic top coat. To prevent further ponding or water issues, our team will make sure your roof has the correct and effective drainage system in place. 
To talk to one of our team members about your roofing needs and the FARR system, contact us through our website here.